The Matrimonial Advertisement is the first in the Parish Orphans of Devon Series by Mimi Matthews.
Chanda Reads Books" is a participant in the Amazon Services LLC Associates Program, an affiliate advertising program designed to provide a means for sites to earn advertising fees by advertising and linking to amazon.com. This is at no cost to the readers of this blog.
---
The first book I read from Mimi Matthews was A Holiday By Gaslight, which I adored. It's a lot more clean than I usually read…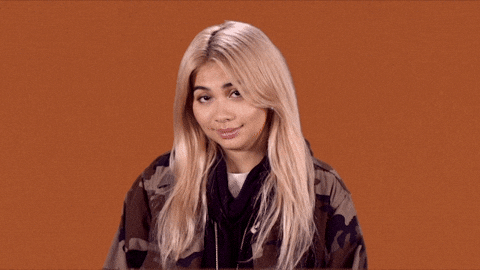 …but it was a charming and heartwarming read – perfect for the holiday season.
Because I loved that one so much, I decided to try out The Matrimonial Advertisement. Again, like with before, it's much cleaner than I'd like but very well written. Matthews creates complex characters with intriguing and mysterious backgrounds. I would have liked more details about Greyfriar's Abbey because it sounded like such a beautifully haunting setting, but the character development made up for it.
Justin was my favorite of the couple. He was strong, vulnerable, selfless, and loyal. He was raised in an orphanage and joined the army shortly after coming of age, and he bears the scars of both. He has a secret he's hiding from Helena, which made me wary of him because there were hints to it being quite shameful, but I ended up loving him, even more, when it was revealed.
At the very beginning of the book, Helena's privileged background is hinted at, but you don't find out the details until about 1/3 of the way. However, privilege didn't protect her hardships, such as severe abuse (TRIGGER WARNING WITH DETAILS BELOW), grief, and loneliness. I wavered between not particularly liking her and adoring her. She could sometimes be a little too frail than I like my heroines but finds her backbone when it counts. I think the portrayal of her is honest, raw, and not surprising considering the abuses she's endured.
The main side characters are the focus of the next book, and Matthews perfectly integrated them into the story, revealing just enough about them to make you want to know more. I can't wait to read more about Jenny and Tom, especially because Jenny is my favorite type of heroine: sassy, strong, and independent.
5/5 Stars
Narrated by: Justine Eyre
Length: 10 hrs and 49 mins
FREE on Audible Escape!
Justine Eyre is cream of the crop as far as narrators go. She has narrated almost 500 books on Audible, and I've listened to her narrations before, so I knew I would love her. As expected, she was fantastic. The cadence of her voice is smooth and pleasant to listen to, and she creates clearly distinct voices for each character. She narrates the descriptions of abuse carefully and with empathy. I won't hesitate to pick up another of hers to listen to.
Overall, if you're looking for a sweet romance, heart-wrenching storytelling, and quality writing, I highly recommend this book.
Overall, if you're looking for a sweet romance, heart-wrenching storytelling, and quality writing, I highly recommend this book.
TRIGGER WARNING DETAILS: physical abuse: choking, electric shock, physical assault, torture